What really matters?
Life can be a juggernaut that makes constant demands on your attention. The necessity of managing these demands requires some reflection on what you value and therefore prioritize. What really matters to you?
To address this, your first need to ground yourself – to really connect with what matters. You can go as deep as you want on this to build awareness.
I've always liked the 'Serenity Prayer' (see below); which offers simple wisdom for those on a path of self discovery.
"God, grant me the serenity to accept the things I cannot change,
Courage to change the things I can,
And wisdom to know the difference."
Recognizing ones potential for change and corresponding limits requires some boundary setting.
What are boundaries? Boundaries are the filtering system in which we discern and engage with our environment. Boundaries allow us to protect that which we value, and nourish and integrate that which we receive. Boundaries regulate how we outwardly communicate and behave.
Boundaries are not "walls" in which we hide or avoid engagement in life and its challenges. Boundaries are not passive – whereby we may leave ourselves susceptible to threats to our well being; absorbing whatever intrusion may be directed at us.
Boundaries are simply a conscious act of communication from a considered process.
Effective boundaries facilitate navigation through the demands and challenges of life. We need to actively assert and express our boundaries directly and clearly to both be understood and to best manifest that which we value. This is what matters if we are to find some serenity in our environment. Idly hoping for change tends to disappoint. Activating core awareness and expression promotes fulfillment.
Exercise: Allow yourself the space to reflect on the theme of "what matters". From a grounded space discern where you wish to direct your attention in relation to this theme. What awareness do you discover on this theme? Find opportunity to exercise this awareness so as to integrate the learning offered. Continue the practice of reviewing what matters so as to validate and reinforce the value gained and strengthen the motivation to overcome obstacles and build resilience. Enjoy the fruits of your labour!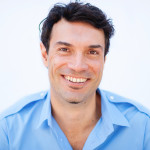 Author : David Kalmar
Psychologist
Psychology Pathways