Honeymoon stories – Part 2 – Nepal
– The Darkside of the Honeymoon
In this next part of our honeymoon we venture into Kathmandu. Staying with the theme of 'love and other catastrophes' we journey from the tsunami affected area of Thailand to the recent earthquake affected area of Nepal.
It was while dancing in a club in Kathmandu, listening to a Nepalese band named 'Cobweb', playing Pink Floyd's "Another brick in the wall" I was able to shake off my vicarious shock and appreciate the resilience of the country.
It's hard not to find meaning when both adversity and good fortune present themselves. The blessings of my wife and I renewing our vows coupled with spending our second honeymoon in locations struck by natural disaster for me gives gratitude for all the good that is present in my life, while simultaneously not taking that which I value for granted.

Written by: David Kalmar
Psychologist
Psychology Pathways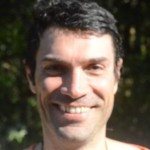 Kathmandu earthquake – charity supports – video links:
https://www.facebook.com/facebook/videos/10154085994656729/?pnref=story