Conflict Resolution Tips
Self-regulation – manage your emotions (including anger) by a process of self "checking in" – giving attention to what the body is doing (e.g. the sensations, feelings etc.).
Take action towards mindfulness and creating calmness.
Observe any escalation of negative beliefs to act as a signal to redirect your attention to more constructive processes.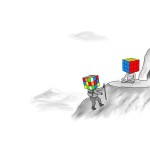 Problem-solve, negotiate, and seek a reasonable position.Look for commonalities not differences.
Implement strategies of self-care (e.g. time out, pleasurable activities).
Compassion – shift your perspective to build empathy. Look for opportunities to show compassion and express gratitude.
Be vulnerable in self- assessment to own your part in conflict. Do the work to reconcile.
Be soft in your approach to hear, by actively listening and validating.
Contribute to resolution.
Avoid the use of passive, passive-aggressive or aggressive language. Be assertive.
Assert reasonable boundaries.
Be direct in your communication.
Be clear in your message.
Aim to convey not to convince. Observe your temptation to want to convince and compete with your reality versus others. Get out of the blame game.
Work towards cooperation (not competition).
Written by : David Kalmar
Psychologist 
Psychology Pathways